Navigation
---
TAGS:
RTO OFFICE
---
Gujarat RTO Code List – Vehicle Registration Code
Edited by:
InfoTechies
---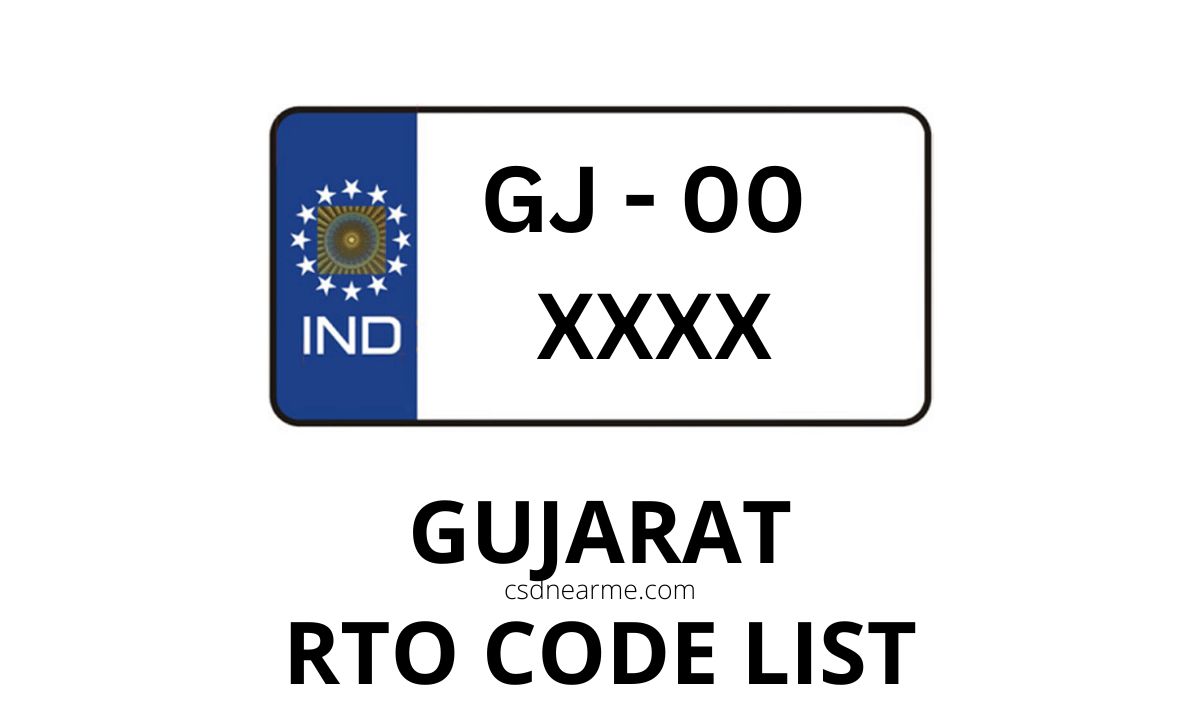 Gujarat Regional Transport Office Code List – GJ RTO vehicle details
GJ RTO Code: Regional transport office Gujarat, working in various places. Here, You can get the details of the GJ RTO code, Address and contact details. Under the motor vehicles act 1988, Gujarat RTO was formed.
Gujarat RTO region belongs to these codes: GJ-01, GJ-02, GJ-03, GJ-04, GJ-05, GJ-06, GJ-07, GJ-08, GJ-09, GJ-10, GJ-11, GJ-12, GJ-13, GJ-14, GJ-15, GJ-16, GJ-17, GJ-18, GJ-19, GJ-20, GJ-21, GJ-22, GJ-23, GJ-24, GJ-25, GJ-26, GJ-27, GJ-30, GJ-31, GJ-32, GJ-33, GJ-34, GJ-35, GJ-36, GJ-37, GJ-38,
Gujarat (GJ) RTO Office Location and Code List
| GJ RTO CODE LIST | Details |
| --- | --- |
| RTO State | Gujarat |
| Gujarat RTO Code | GJ |
| No of RTO Offices | 36 |
| Official Website | https://transport.and.nic.in/ |
| Timings | 10 AM – 5 PM |
| Holiday | GJ RTO Holiday List 2023 |
Here, listed Gujarat Regional Transport Office Location and Code numbers are given below.
RTO code of Gujarat State | GJ rto starting number today
Gujarat (GJ) RTO Contact Details – Timings
You can contact the Gujarat RTO office by the above-given contact details and RTO office timings mentioned. The Gujarat RTO Office will function up to 10 AM – 5 PM
To Renew Registration Certificate in Gujarat
For the RC renewal process. It has to be applied before 60 days of its termination, along with;
Form 25
MV tax
Vehicle registration certificate
PUC certificate
Certificate of insurance of the vehicle
To Get Duplicate RC in Gujarat
Vehicle owners can apply for the issuance of a duplicate copy of their vehicle's registration certificate. proofs need to provide are;
A copy of the applicant's PAN card
FIR copy
Certificate of insurance of the vehicle
Form 26
PUC certificate
Police Clearance Challan or PCC
To Change the Address in the Existing Registration Certificate in Gujarat
Proofs needed to submission at RTO, which include;
Certificate of insurance of the vehicle
Vehicle registration certificate
PUC certificate
A NOC to be obtained from the financier for loan-bought vehicles
Proof of address
Form 33
Proper tax paperwork