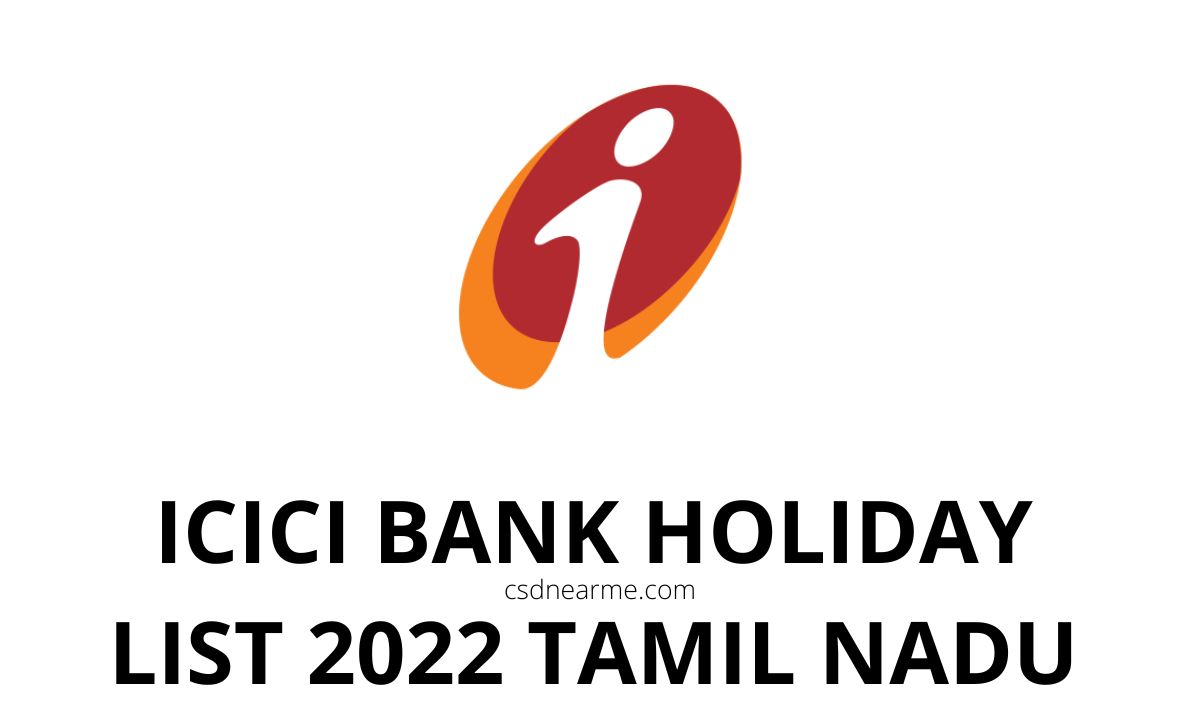 Mumbai is home to the corporate headquarters of Indian commercial bank ICICI Bank. Having a significant presence in the states of South India, it is one of the top private sector banks in India. Since its founding in 1994, the bank has expanded to rank among the nation's most reputable and trustworthy financial institutions.
Customers of the bank can choose from a variety of goods and services, such as credit cards, fixed deposits, loans, savings and current accounts, and more. Customers can easily access the bank's banking services because to its wide nationwide network of branches and ATMs.
ICICI Bank's considerable emphasis on technology is one of its main advantages. The bank offers a comprehensive suite of digital banking services, including mobile and online banking. Customers can now access their accounts and complete transactions at any time, from anywhere.
In addition, ICICI Bank is well-known for its environmental, health, and education-focused CSR programmes. The bank has won multiple honors and accolades in recognition of its achievements in various fields.
Important Links:
ICICI Bank Holiday list and Timings: 9:30 AM to 3:00 PM
ICICI Bank Net Banking: Click here
ICICI Bank Careers page: Click here
ICICI Bank Contact us page: Click here
ICICI Bank Account Opening Page: Click here
Overall, ICICI Bank is a strong and reliable bank committed to providing its customers with the best possible banking experience. With a wide range of products and services, a strong technology platform, and a commitment to social responsibility, ICICI Bank is a great choice for anyone looking for a bank in India
ICICI Bank Holidays in Andhra Pradesh 2024
| | | | |
| --- | --- | --- | --- |
| S. No. | HOLIDAY | DATE | DAY |
| 1 | Bhogi | 14-01-2024 | Sunday |
| 2 | Makar Sankranti | 15-01-2024 | Monday |
| 3 | Kanuma | 16-01-2024 | Tuesday |
| 4 | Republic Day | 26-01-2024 | Friday |
| 5 | Shab-e-Meraj | 07-02-2024 | Wednesday |
| 6 | Maha Shivratri | 08-03-2024 | Friday |
| 7 | Holi | 25-03-2024 | Monday |
| 8 | Good Friday | 29-03-2024 | Friday |
| 9 | Babu Jagjivan Ram Jayanti | 05-04-2024 | Friday |
| 10 | Ugadi | 09-04-2024 | Tuesday |
| 11 | Sri Rama Navami | 17-04-2024 | Wednesday |
| 12 | Dr Ambedkar Jayanti | 14-04-2024 | Sunday |
| 13 | Ramazan / Idu'l Fitr | 10-04-2024 | Wednesday |
| 14 | Bakrid / Eid Al Adha | 17-06-2024 | Monday |
| 15 | Muharram | 17-07-2024 | Wednesday |
| 16 | Independence Day | 15-08-2024 | Thursday |
| 17 | Krishna Janmashtami | 26-08-2024 | Monday |
| 18 | Vinayaka Chavithi | 07-09-2024 | Saturday |
| 19 | Eid Miladun Nabi (Birthday of Prophet Mohammad) | 16-09-2024 | Monday |
| 20 | Gandhi Jayanti | 02-10-2024 | Wednesday |
| 21 | Durga Ashtami | 11-10-2024 | Friday |
| 22 | Vijayadashami | 12-10-2024 | Saturday |
| 23 | Diwali (Deepavali) | 31-10-2024 | Thursday |
| 24 | Christmas Day | 25-12-2024 | Wednesday |
ICICI Bank Holidays in Assam 2024
S.No.
Name of the Holiday
Date
Day
1.
Magh Bihu & Tusu Puja
15 -01-2024
Monday
16-01-2024
Tuesday
2.
Netaji's Birthday
23-01-2024
Tuesday
3.
Gwther Bathou San
23-01-2024
Tuesday
4.
Republic Day
26-01-2024
Friday
5.
Me-Dam-Me-Phi
31 -01-2024
Wednesday
6.
Bir Chilaray Divas
24-02-2024
Saturday
7.
Dol Jatra
25-03-2024
Monday
8.
Good Friday
29-03-2024
Friday
9.
Id-U'l-Fitr
10-04-2024
Wednesday
10.
Bohag Bihu
13-04-2024
Saturday
11.
Bohag Bihu
14-04-2024
Sunday
12.
Bohag Bihu
15-04-2024
Monday
13.
Tithi of Damodardeva
08-05-2024
Wednesday
14.
Sati Sadhani Divas
24-05-2024
Friday
15.
May Day
01-05-2024
Wednesday
16.
Buddha Purnima
23-05-2024
Thursday
17.
Janmotsav of Sri Sri Madhabdeva
24-05-2024
Friday
18.
Id-U'l-Zuha
17-06-2024
Monday
19.
Independence Day
15-08-2024
Thursday
20.
Tithi of Sri Sri Madhabdeva
24-08-2024
Saturday
21.
Janmastami
26-08-2024
Monday
22.
Tithi of Srimanta Sankardeva
05-09-2024
Thursday
23.
Karam Puja
14-09-2024
Saturday
24.
Birthday of Mahatma Gandhi
02-10-2024
Wednesday
25.
Janmotsav of Srimanta Sankardeva
05-10-2024
Saturday
26.
Durga Puja & Bijoya Dashomi
09-10-2024 to 13-10-2024
Wednesday, Thursday, Friday and Saturday
27.
Kati Bihu
17-10-2024
Thursday
28.
Kali Puja & Diwali
31-10-2024
Thursday
29.
Bhatri Dwitiya
03-11-2024
Sunday
30.
Chhat Puja
07-11-2024
Thursday
31.
Guru Nanak's Birthday
15-11-2024
Friday
32.
Lachit Divas
24-11-2024
Sunday
33.
Asom Divas (Su-Ka-Pha Divas)
02-12-2024
Monday
34.
Christmas Day
25-12-2024
Wednesday
ICICI Bank Holidays in Bihar 2024
| | | | |
| --- | --- | --- | --- |
| S No | Holiday | Date | Day |
| 1 | Guru Gobind Singh Birthday | 17 January 2024 | Wednesday |
| 2 | Vasant Panchami | 14 February 2024 | Wednesday |
| 3 | Sant Ravidas Jayanti | 24 February 2024 | Saturday |
| 4 | Shab-e-Barat | 26 February 2024 | Monday |
| 5 | Mahashivratri | 08 March 2024 | Friday |
| 6 | Emperor Ashoka Ashtami | 16 April 2024 | Tuesday |
| 7 | Mahavir Jayanti | 21 April 2024 | Sunday |
| 8 | Veer Kunwar Singh Jayanti | 23 April 2024 | Tuesday |
| 9 | Janaki Navami | 17 May 2024 | Friday |
| 10 | Buddha Purnima | 23 May 2024 | Thursday |
| 11 | Kabir Jayanti | 22 June 2024 | Saturday |
| 12 | Chehallum | 25 August 2024 | Sunday |
| 13 | Hazrat Muhammad's Birthday | 16 September 2024 | Monday |
| 14 | Durga Puja (Saptami) | 10 October 2024 | Thursday |
| 15 | Chitragupta Puja / Bhai Dooj | 03 November 2024 | Sunday |
HDFC Bank Holidays in Chandigarh 2024
| | | | |
| --- | --- | --- | --- |
| S.No. | Name of the Holiday | Date | Day |
| 1. | Republic Day | 26-01-2024 | Friday |
| 2. | Holi | 25-03-2024 | Monday |
| 3. | Good Friday | 29-03-2024 | Friday |
| 4. | Vaisakhi | 13-04-2024 | Saturday |
| 5. | Dr. B.R. Ambedkar's Birthday | 14-04-2024 | Sunday |
| 6 | Ram Navami | 17-04-2024 | Wednesday |
| 7. | Mahavir Jayanti | 21-04-2024 | Sunday |
| 8. | Budha Purnima | 23-05-2024 | Thursday |
| 9. | Id-ul-Zuha (Bakrid) | 17-06-2024 | Monday |
| 10. | Independence Day | 15-08-2024 | Thursday |
| 11. | Janmashtami | 26-08-2024 | Monday |
| 12. | Milad-un-Nabi or Id-e- Milad (Birthday of Prophet Mohammad) | 16-09-2024 | Monday |
| 13. | Mahatma Gandhi's Birthday | 02-10-2024 | Wednesday |
| 14. | Dussehra (Vijayadashami) | 12-10-2024 | Saturday |
| 15. | Diwali | 31-10-2024 | Tuesday |
| 16. | Goverdhan Puja | 02-11-2024 | Saturday |
| 17. | Birthday of Sri Guru Nanak Dev Ji | 15-11-2024 | Friday |
| 18. | Christmas | 25-12-2024 | Wednesday |
ICICI Bank Holidays in Chhattisgarh 2024
| | | | |
| --- | --- | --- | --- |
| S.No. | Holiday | Date | Day |
| 1 | Shakumbhari Devi Jayanti | 25-01-2024 | Thursday |
| 2 | Republic Day | 26-01-2024 | Friday |
| 3 | Maha Shivaratri | 08-03-2024 | Friday |
| 4 | Holi | 25-03-2024 | Monday |
| 5 | Good Friday | 29-03-2024 | Friday |
| 6 | Dr Ambedkar Jayanti | 14-04-2024 | Sunday |
| 7 | Ram Navami | 17-04-2024 | Wednesday |
| 8 | Mahavir Jayanti | 21-04-2024 | Sunday |
| 9 | Idul Fitr | 09-04-2024 | Tuesday |
| 10 | Buddha Purnima | 23-05-2024 | Thursday |
| 11 | Id-Ul-Juha (Bakrid) | 17-06-2024 | Monday |
| 12 | Hareli | 04-08-2024 | Sunday |
| 13 | Muharram | 17-07-2024 | Wednesday |
| 14 | World Tribal Day | 09-08-2024 | Friday |
| 15 | Independence Day | 15-08-2024 | Thursday |
| 16 | Raksha Bandhan | 19-08-2024 | Monday |
| 17 | Krishna Janmashtami | 26-08-2024 | Monday |
| 18 | Haritalika Teej (Parv) | 06-09-2024 | Friday |
| 19 | Milad-Un-Nabi | 16-09-2024 | Monday |
| 20 | Gandhi Jayanti | 02-10-2024 | Wednesday |
| 21 | Vijaya Dashami | 12-10-2024 | Saturday |
| 22 | Guru Nanak Jayanti | 15-11-2024 | Friday |
| 23 | Guru Ghasi Das Jayanti | 18-12-2024 | Wednesday |
| 24 | Christmas Day | 25-12-2024 | Wednesday |
ICICI Bank Holidays in Delhi 2024
| | | | |
| --- | --- | --- | --- |
| S.No. | Holiday | Date | Day |
| 1 | Republic Day | 26.01.2024 | Friday |
| 2 | Holi | 25.03.2024 | Monday |
| 3 | Ram Navami | 17.04.2024 | Wednesday |
| 4 | Mahavir Jayanti | 21.04.2024 | Sunday |
| 5 | Good Friday | 29.03.2024 | Friday |
| 6 | Id-ul-Fitr | 09.04.2024 | Tuesday |
| 7 | Buddha Pumima | 23.05.2024 | Thursday |
| 8 | Id-ul-Zuha (Bakrid) | 17.06.2024 | Monday |
| 9 | Muharram | 17.07.2024 | Wednesday |
| 10 | Independence Day | 15.08.2024 | Thursday |
| 11 | Janmashtami (Vaishnva) | 26.08.2024 | Monday |
| 12 | Milad-un-Nabi or Id-e Milad (Birthday of Prophet Mohammad) | 16.09.2024 | Monday |
| 13 | Mahatma Gandhi's Birthday | 02.10.2024 | Wednesday |
| 14 | Dussehra | 12.10.2024 | Saturday |
| 15 | Maharishi Valmiki's Birthday | 17.10.2024 | Thursday |
| 16 | Diwali (Deepavali) | 31.10.2024 | Tuesday |
| 17 | Guru Nanak's Birthday | 15.11.2024 | Friday |
| 18 | Christmas Day | 25.12.2024 | Wednesday |
ICICI Bank Holidays in Goa 2024
| | | | |
| --- | --- | --- | --- |
| S.No. | Holiday | Date | Day |
| 1. | Republic Day | 26-01-2024 | Friday |
| 2. | Holi | 25-03-2024 | Monday |
| 3. | Good Friday | 29-03-2024 | Friday |
| 4. | Gudi Padva | 09-04-2024 | Tuesday |
| 5. | Id-Ul Fitr* | 09-04-2024 | Tuesday |
| 6. | Birth Anniversary of Dr. Babasaheb Ambedkar | 14-04-2024 | Sunday |
| 7. | May Day | 01-05-2024 | Wednesday |
| 8. | Id-Ul-Zuha (Bakri Id) * | 17-06-2024 | Monday |
| 9. | Independence Day | 15-08-2024 | Thursday |
| 10. | Ganesh Chaturthi | 07-09-2024 | Saturday |
| 11. | Gandhi Jayanti | 02-10-2024 | Wednesday |
| 12. | Dussehra (Vijay Dashmi) | 12-10-2024 | Saturday |
| 13. | Diwali (Deepavali) | 31-10-2024 | Tuesday |
| 14. | Feast of St. Francis Xavier | 03-12-2024 | Tuesday |
| 15. | Goa Liberation Day | 19-12-2024 | Friday |
| 16. | Christmas Day | 25-12-2024 | Wednesday |
ICICI Bank Holidays in Gujarat 2024
S.No.
Name of the Holiday
Date
Day
1
Makar Sankranti
15-01-2024
Monday
2
Republic Day
26-01-2024
Friday
3
Maha Shivratri (Maha vad-14)
08-03-2024
Friday
4
Holi 2nd Day – Dhuleti
25-03-2024
Monday
5
Cheti Chand
09-04-2024
Tuesday
6
Ramjan-Eid (Eid-UI-Fitra) (1st Shawaal)
(Muslim, Shiya & Sunni)
11-04-2024
Tuesday
7
Shree Ram Navmi
17-04-2024
Wednesday
8
Mahavir Jamna Kalyanak
21-04-2024
Sunday
9
Good Friday
29-03-2024
Friday
10
Dr.Baba Saheb Ambedkar's Birthday
14-04-2024
Sunday
11
Bhagvan Shree Parshuram Jayanti (Vaishakh sud-3)
10-05-2024
Friday
12
Bakri-Eid-(Eid-Ul-Adha)
17-06-2024
Monday
13
Muharram (Ashoora)
17-07-2024
Wednesday
14
Independence Day
15-08-2024
Thursday
15
Parsi New Year Day- Pateti (Parsi Shahenshahi)
15-08-2024
Thursday
16
Raksha Bandhan
19-08-2024
Monday
17
Janmashtami (Shravan Vad – 8)
26-08-2024
Monday
18
Samvatsari (Chaturthi Paksha)
21-09-2024
Saturday
19
Eid-e-Meeladunnabi – (Prophet Mohammad's Birthday)
(bara vafat)
16-09-2024
Monday
20
Mahatma Gandhi's Birthday
02-10-2024
Wednesday
21
Dusshera (Vijaya Dashami)
12-10-2024
Saturday
22
Sardar Vallabhbhai Patel's Birthday
31-10-2024
Thursday
23
Diwali
31-10-2024
Thursday
24
Vikram Samvant New Year Day
02-11-2024
Saturday
25
Bhai Dooj
03-11-2024
Sunday
26
Guru Nanak's Birthday
15-11-2024
Friday
27
Christmas
25-12-2024
Wednesday
ICICI Bank Holidays in Haryana 2024
| | | | |
| --- | --- | --- | --- |
| S.No. | Holiday | Date | Day |
| 1 | Republic Day | 26-01-2024 | Friday |
| 2 | Basant Panchmi | 14-02-2024 | Wednesday |
| 3. | Guru Ravidas Jayanti | 24-02-2024 | Saturday |
| 4 | Maha Shivratri | 08-03-2024 | Friday |
| 5 | Holi | 25-03-2024 | Monday |
| 6 | Martyrdom Day of Bhagat Singh, Rajguru & Sukhdev | 23-03-2024 | Saturday |
| 7 | ld-ul-Fitr | 09-04-2024 | Tuesday |
| 8 | Ram Navmi | 17-04-2024 | Wednesday |
| 9 | Mahavir jayanti | 21-04-2024 | Sunday |
| 10 | Vaisakhi | 13-04-2024 | Saturday |
| 11 | Dr. B.R. Ambedkar jayanti | 14-04-2024 | Sunday |
| 12 | Parshuram Jayanti | 10-05-2024 | Friday |
| 13 | Maharana Pratap Jayanti | 09-06-2024 | Sunday |
| 14 | Id-uz-Zuha (Bakrid) | 17-06-2024 | Monday |
| 15 | Sant Kabir Jayanti | 22-06-2024 | Saturday |
| 16 | Shaheed Udham Singh Martyrdom Day | 31-07-2024 | Wednesday |
| 17 | Independence Day | 15-08-2024 | Thursday |
| 18 | Raksha Bandhan | 19-08-2024 | Monday |
| 19 | Janmashtmi | 26-08-2024 | Monday |
| 20 | Vishwakarma Day | 16-09-2024 | Monday |
| 21 | Haryana War Heroes' Martyrdom Day | 23-09-2024 | Monday |
| 22 | Mahatma Gandhi Jayanti | 02-10-2024 | Wednesday |
| 23 | Maharaja Agrasen Jayanti | 03-10-2024 | Thursday |
| 24 | Dussehra | 12-10-2024 | Saturday |
| 25 | Maharishi Valmiki Jayanti | 17-10-2024 | Thursday |
| 26 | Diwali | 31-10-2024 | Thursday |
| 27 | Haryana Day | 01-11-2024 | Friday |
| 28 | Guru Nanak Dev Jayanti | 15-11-2024 | Friday |
| 29 | Christmas | 25-12-2024 | Wednesday |
ICICI Bank Holidays in Himachal Pradesh 2024
| | | | |
| --- | --- | --- | --- |
| S.No. | Holiday | Date | Day |
| 1. | Statehood Day | 25-01-2024 | Thursday |
| 2. | Republic Day | 26-01-2024 | Friday |
| 3. | Guru Ravidas's Birthday | 24-02-2024 | Saturday |
| 4. | Maha Shivratri | 08-03-2024 | Friday |
| 5. | Holi | 25-03-2024 | Monday |
| 6. | Good Friday | 29-03-2024 | Friday |
| 7. | Ram Navami | 17-04-2024 | Wednesday |
| 8. | Dr. B.R. Ambedkar's Birthday | 14-04-2024 | Sunday |
| 9. | Himachal Day | 15-04-2024 | Monday |
| 10. | Id-ul-Fitr | 09-04-2024 | Tuesday |
| 11. | Parshuram Jayanti | 10-05-2024 | Friday |
| 12. | Budha Purnima | 23-05-2024 | Thursday |
| 13. | Maharana Pratap Jayanti | 09-06-2024 | Sunday |
| 14. | Id-ul-Zuha (Bakrid) | 17-06-2024 | Monday |
| 15. | Sant Guru Kabir Jayanti (Prakat Diwas) | 22-06-2024 | Saturday |
| 16. | Muharram | 17-07-2024 | Wednesday |
| 17. | Independence Day | 15-08-2024 | Thursday |
| 18. | Raksha Bandhan | 19-08-2024 | Monday |
| 19. | Janmashtami (Vaishnva) | 26-08-2024 | Monday |
| 20. | Mahatma Gandhi's Birthday | 02-10-2024 | Wednesday |
| 21. | Dussehra | 12-10-2024 | Saturday |
| 22. | Maharishi Valmiki's Birthday | 17-10-2024 | Thursday |
| 23. | Karva Chauth | 20-10-2024 | Sunday |
| 24. | Diwali (Deepavali) | 31-10-2024 | Thursday |
| 25. | Bhai Duj | 03-11-2024 | Sunday |
| 26. | Guru Nanak's Birthday | 15-11-2024 | Friday |
| 27. | Christmas Day | 25-12-2024 | Wednesday |
ICICI Bank Holidays in Jammu and Kashmir 2024
| | | | |
| --- | --- | --- | --- |
| S.No. | Holiday | Date | Day |
| 1. | Republic Day | 26-01-2024 | Friday |
| 2. | Shab-I-Miraj* | 07-02-2024 | Wednesday |
| 3. | Mahashivratri | 08-03-2024 | Friday |
| 4. | Nauroz* | 20-03-2024 | Wednesday |
| 5. | Jumat-ul-Vida* | 05-04-2024 | Friday |
| 6. | Shab-I-Qadr* | 06-04-2024 | Saturday |
| 7. | Eid-ul-Fitr* | 09-04-2024 | Tuesday |
| 8. | Baisakhi | 13-04-2024 | Saturday |
| 9. | Birthday of Dr. B.R. Ambedkar | 14-04-2024 | Sunday |
| 10. | Ramanavami | 17-04-2024 | Wednesday |
| 11. | Buddha Purnima | 23-05-2024 | Thursday |
| 12. | Eid-ul-Azha* | 16-06-2024 & 17-06-2024 | Sunday and Monday |
| 13. | Ashoora* | 16-07-2024 | Tuesday |
| 14. | Independence Day | 15-08-2024 | Thursday |
| 15. | Janamashtami | 26-08-2024 | Monday |
| 16. | Eid-i-Milad-ul-Nabi* | 16-09-2024 | Monday |
| 17. | Birthday of Maharaja Hari Sinqh Ji | 23-09-2024 | Monday |
| 18. | Friday followinq Eid-i-Milad-ul-Nabi* | 20-09.2024 | Friday |
| 19. | Mahatma Gandhi's Birthday | 02-10-2024 | Wednesday |
| 20. | Mahanavami | 11-10-2024 | Friday |
| 21. | Dussehra | 12-10-2024 | Saturday |
| 22. | Accession Day | 26.10.2024 | Saturday |
| 23. | Diwali | 31-10-2024 | Thursday |
| 24. | Guru Nanak Dev Ji's Birthday | 15-11-2024 | Friday |
| 25. | Christmas Day | 25-12-2024 | Wednesday |
ICICI Bank Holidays in Jharkhand 2024
| | | | |
| --- | --- | --- | --- |
| S.No. | Holiday | Date | Day |
| 1 | Republic Day | 26-01-2024 | Friday |
| 2 | Maha Shivaratri | 08-03-2024 | Friday |
| 3 | Holika Dahan | 24-03-2024 | Sunday |
| 4 | Holi | 25-03-2024 | Monday |
| 5 | Good Friday | 29-03-2024 | Friday |
| 6 | Idul Fitr | 09-04-2024 | Tuesday |
| 7 | Dr Ambedkar Jayanti | 14-04-2024 | Sunday |
| 8 | Rama Navami | 17-04-2024 | Wednesday |
| 9 | Mahavir Jayanti | 21-04-2024 | Sunday |
| 10 | Buddha Purnima | 23-05-2024 | Thursday |
| 11 | Id-ul-Zuha (Bakrid) | 17-06-2024 | Monday |
| 12 | Muharram | 17-07-2024 | Wednesday |
| 13 | Independence Day | 15-08-2024 | Thursday |
| 14 | Janmashtami | 26-08-2024 | Monday |
| 15 | Karma Puja | 14-09-2024 | Saturday |
| 16 | Milad-un-Nabi or Id-e-Milad | 16-09-2024 | Monday |
| 17 | Mahatma Gandhi's Birthday | 02-10-2024 | Wednesday |
| 18 | Maha Ashtami | 11-10-2024 | Friday |
| 19 | Maha Navami | 12-10-2024 | Saturday |
| 20 | Vijaya Dashami | 12-10-2024 | Saturday |
| 21 | Diwali (Deepavali) | 31-10-2024 | Thursday |
| 22 | Surya Shashthi | 10-11-2024 | Sunday |
| 23 | Guru Nanak Jayanti | 15-11-2024 | Friday |
| 24 | Christmas | 25-12-2024 | Wednesday |
ICICI Bank Holidays in Karnataka 2024
| | | | |
| --- | --- | --- | --- |
| S.No. | Holiday | Date | Day |
| 1. | Uttarayana Punyakala / Makara Sankranti | 15-01-2024 | Monday |
| 2. | Republic Day | 26-01-2024 | Friday |
| 3. | Maha Shivaratri | 08-03-2024 | Friday |
| 4. | Ugadi Festival | 09-04-2024 | Tuesday |
| 5. | Khutub-E-Ramzan | 11-04-2024 | Thursday |
| 6. | Mahaveera Jayanthi | 21-04-2024 | Sunday |
| 7. | Good Friday | 29-03-2024 | Friday |
| 8. | Dr. B.R. Ambedkar Jayanthi | 14-04-2024 | Sunday |
| 9. | May Day | 01-05-2024 | Wednesday |
| 10. | Basava Jayanthi / Akshaya Tritiya | 10-05-2024 | Friday |
| 11. | Bakrid | 17-06-2024 | Monday |
| 12. | Moharam | 17-07-2024 | Wednesday |
| 13. | Independence Day | 15-08-2024 | Thursday |
| 14. | Varasiddhi Vinayaka Vrata | 07-09-2024 | Saturday |
| 15. | Eid-Milad | 16-09-2024 | Monday |
| 16.. | Gandhi Jayanthi | 02-10-2024 | Wednesday |
| 17. | Mahalaya Amavasye | 02-10-2024 | Wednesday |
| 18. | Mahanavami, Ayudhapooja (12-10-2024) | 11-10-2024 | Friday |
| 19. | Vijayadasami | 12-10-2024 | Saturday |
| 20. | Maharshi Valmiki Javanthi | 17-10-2024 | Thursday |
| 21. | Naraka Chaturdashi | 31-10-2024 | Thursday |
| 22. | Kannada Rajyothsava | 01-11-2024 | Friday |
| 23. | Balipadyami, Deepavali | 01-11-2024 | Friday |
| 24. | Kanakadasa Jayanthi | 18-11-2024 | Monday |
| 25. | Christmas | 25-12-2024 | Wednesday |
ICICI Bank Holidays in Kerala 2024
| | | | |
| --- | --- | --- | --- |
| S.No. | Holiday | Date | Day |
| 1. | Mannam Jayanthi | 02-01-2024 | Tuesday |
| 2. | Republic Day | 26-01-2024 | Friday |
| 3. | Sivarathri | 08-03-2024 | Friday |
| 4. | Maundy Thursday | 28-03-2024 | Thursday |
| 5. | Good Friday | 29-03-2024 | Friday |
| 6. | Easter | 31-03-2024 | Sunday |
| 7. | Id-ul Fitr (Ramzan) * | 10-04-2024 | Wednesday |
| 8. | Dr. B. R. Ambedkar Jayanthi | 14-04-2024 | Sunday |
| 9. | Vishu | 14-04-2024 | Sunday |
| 10. | May Day | 01-05-2024 | Wednesday |
| 11. | Id-ul-Ad'ha (Bakrid) * | 17-06-2024 | Monday |
| 12. | Muharram * | 17-07-2024 | Wednesday |
| 13. | Karkkadaka Vaavu | 04-08-2024 | Sunday |
| 14. | Independence Day | 15-08-2024 | Thursday |
| 15. | Sree Krishna Jayanthi | 26-08-2024 | Monday |
| 16. | Ayyankali Jayanthi | 28-08-2024 | Wednesday |
| 17. | First Onam | 14-09-2024 | Saturday |
| 18. | Thiruvonam | 15-09-2024 | Sunday |
| 19 | Third Onam | 16-09-2024 | Monday |
| 20.. | Fourth Onam | 17-09-2024 | Tuesday |
| 21. | Sree Narayana Guru Jayanthi | 18-09-2024 | Wednesday |
| 22 | Milad-i-Sherif * (Birthday of Prophet Muhammed) | 16-09-2024 | Monday |
| 23 | Sree Narayana Guru Samadhi Day | 21-09-2024 | Saturday |
| 24. | Gandhi Jayanthi | 02-10-2024 | Wednesday |
| 25 | Mahanavami | 11-10-2024 | Friday |
| 26. | Vijayadasami | 12-10-2024 | Saturday |
| 27. | Deepavali | 31-10-2024 | Thursday |
| 28. | Christmas | 25-12-2024 | Wednesday |
ICICI Bank Holidays in Madhya Pradesh 2024
| | | | |
| --- | --- | --- | --- |
| S.No. | Holiday | Date | Day |
| 1. | Republic Day | 26-01-2024 | Friday |
| 2. | Guru Ravidas Jayanti | 24-02-2024 | Saturday |
| 3. | Maha Shivratri | 08-03-2024 | Friday |
| 4. | Holi | 25-03-2024 | Monday |
| 5. | Good Friday | 29-03-2024 | Friday |
| 6. | Gudi Padva | 09-04-2024 | Tuesday |
| 7. | Chetichand | 09-04-2024 | Tuesday |
| 8. | Parasuram Jayanti / Eid-Ul-Fitr | 10-04-2024 | Wednesday |
| 9. | Dr. Ambedkar's Birthday | 14-04-2024 | Sunday |
| 10. | Ram Navami | 17-04-2024 | Wednesday |
| 11. | Mahavir Jayanti | 21-04-2024 | Sunday |
| 12. | Buddha Purnima | 23-05-2024 | Thursday |
| 13. | Bakri-Eid-(Eid-Ul-Adha) | 17-06-2024 | Monday |
| 14. | Muharram | 17-07-2024 | Wednesday |
| 15. | Independence Day | 15-08-2024 | Thursday |
| 16. | Raksha Bandhan | 19-08-2024 | Monday |
| 17. | Janmashtami | 26-08-2024 | Monday |
| 18. | Eid-e-Milad | 16-09-2024 | Monday |
| 19. | Mahatma Gandhi's Birthday | 02-10-2024 | Wednesday |
| 20. | Dusshera (Vijaya Dashmi) | 12-10-2024 | Saturday |
| 21. | Maharishi Valmiki Jayanti | 17-10-2024 | Thursday |
| 22. | Diwali | 01-11-2024 | Friday |
| 23 | Birsa Munda Jayanti | 15-11-2024 | Friday |
| 24. | Guru Nanak's Birthday | 15-11-2024 | Friday |
| 25. | Christmas | 25-12-2024 | Wednesday |
ICICI Bank Holidays in Maharashtra 2024
| | | | |
| --- | --- | --- | --- |
| S.No. | Holiday | Date | Day |
| 1 | Republic Day | 26-01-2024 | Friday |
| 2 | Chhatrapati Shivaji Maharaj Jayanti | 19-02-2024 | Monday |
| 3 | Mahashivratri | 08-03-2024 | Friday |
| 4 | Holi (Second Day) | 25-03-2024 | Monday |
| 5 | Good Friday | 29-03-2024 | Friday |
| 6 | Gudhi Padwa | 09-04-2024 | Tuesday |
| 7 | Ramzan-Id (Id-Ul-Fitr) (Shawal-1) | 10-04-2024 | Wednesday |
| 8 | Dr. Babasaheb Ambedkar Jayanti | 14-04-2024 | Sunday |
| 9 | Ram Navami | 17-04-2024 | Wednesday |
| 10 | Mahavir Jayanti | 21-04-2024 | Sunday |
| 11 | Maharashtra Din | 01-05-2024 | Wednesday |
| 12 | Buddha Pournima | 23-05-2024 | Thursday |
| 13 | Bakri Id (Id-Uz-Zuha) | 17-06-2024 | Monday |
| 14 | Moharum | 17-07-2024 | Wednesday |
| 15 | Independence Day | 15-08-2024 | Thursday |
| 16 | Parsi New Year (Shahenshahi) | 15-08-2024 | Thursday |
| 17 | Ganesh Chaturthi | 07-09-2024 | Saturday |
| 18 | Id-E-Milad | 16-09-2024 | Monday |
| 19 | Mahatma Gandhi Jayanti | 02-10-2024 | Wednesday |
| 20 | Dasara | 12-10-2024 | Saturday |
| 21 | Diwali Amavasya (Laxmi Puja) | 01-11-2024 | Friday |
| 22 | Diwali (Bali Pratipada) | 02-11-2024 | Saturday |
| 23 | Guru Nanak Jayanti | 15-11-2024 | Friday |
| 24 | Christmas | 25-12-2024 | Wednesday |
ICICI Bank Holidays in Manipur 2024
| | | | |
| --- | --- | --- | --- |
| S.No | Holiday | Date | Day |
| 1. | Death Anniversary of (L) Maharaja Gambhir Singh | 09-01-2024 | Tuesday |
| 2. | Imoinu Iratpa | 22-01-2024 | Monday |
| 3. | Gaan-Ngai | 23-01-2024 | Tuesday |
| 4. | Republic Day | 26-01-2024 | Friday |
| 5. | Lui-Ngai-Ni | 15-02-2024 | Thursday |
| 6. | Yaosang 2nd Day | 26-03-2024 | Tuesday |
| 7. | Sajibu Nongmapanba (Cheiraoba) | 22-03-2024 | Wednesday |
| 8. | Good Friday | 29-04-2024 | Friday |
| 9. | Cheiraoba | 13-04-2024 | Saturday |
| 10. | Idul-Fitr | 10-04-2024 | Wednesday |
| 11. | Khongjom Day | 23-04-2024 | Tuesday |
| 12. | Kang (Rathajatra) | 20-06-2024 | Tuesday |
| 13. | Idul Zuha | 17-06-2024 | Monday |
| 14. | Patriot's Day | 13-08-2024 | Tuesday |
| 15. | Independence Day | 15-08-2024 | Thursday |
| 16. | Milad-un-Nabi | 16-09-2024 | Monday |
| 17. | Jananeta Irawat Birth Day | 30-09-2024 | Saturday |
| 18. | Gandhi Jayanti | 02-10-2024 | Wednesday |
| 19. | Durga Ashtami | 11-10-2024 | Friday |
| 20. | Mera Houchongba | 17-10-2024 | Thursday |
| 21. | Kut | 01-11-2024 | Friday |
| 22. | Diwali (Deepavali) | 31-10-2024 | Thursday |
| 23. | Ningol Chakkouba | 04-11-2024 | Monday |
| 24. | Nupi-Lal | 12-12-2024 | Thursday |
| 25. | Christmas | 25-12-2024 | Wednesday |
ICICI Bank Holidays in Meghalaya 2024
| | | | |
| --- | --- | --- | --- |
| S.No. | Holiday | Date | Day |
| 1. | New Year's Day | 01-01-2024 | Monday |
| 2. | Republic Day | 26-01-2024 | Friday |
| 3. | Holi | 25-03-2024 | Monday |
| 4. | Good Friday | 29-03-2024 | Friday |
| 5. | Id-ul-Fitr | 09-04-2024 | Tuesday |
| 6. | Id-ul-Zuha (Bakrid) | 17-06-2024 | Monday |
| 7. | U Tirot Sing Day | 17-07-2024 | Wednesday |
| 8. | Independence Day | 15-08-2024 | Thursday |
| 9. | Janmashtami | 26-08-2024 | Monday |
| 10. | Mahatma Gandhi's Birthday | 02-10-2024 | Wednesday |
| 11. | Durga Puja (Maha Navami) | 11-10-2024 | Friday |
| 12. | Durga Puja (Dashami) | 12-10-2024 | Saturday |
| 13. | Diwali (Deepavali) | 31-10-2024 | Thursday |
| 14. | Seng Kut Snem | 23-11-2024 | Saturday |
| 15. | Pa Togan Nengminja Sangma | 12-12-2024 | Thursday |
| 16. | Death Anniversary of U SoSo Tham | 18-12-2024 | Wednesday |
| 17. | Christmas Festival | 24-12-2024 | Tuesday |
| 18. | Christmas Festival | 25-12-2024 | Wednesday |
| 19. | Christmas Festival | 26-12-2024 | Thursday |
| 20. | Christmas Festival | 27-12-2024 | Friday |
| 21. | U Kiang Nangbah | 30-12-2024 | Monday |
ICICI Bank Holidays in Mizoram 2024
| | | | |
| --- | --- | --- | --- |
| S.No. | Holiday | Date | Day |
| 1. | New Year's Day | 01-01-2024 | Monday |
| 2. | New Year's Day | 02-01-2024 | Tuesday |
| 3. | Missionary Day | 11-01-2024 | Thursday |
| 4. | Republic Day | 26-01-2024 | Friday |
| 5. | Mizoram State Day | 20-02-2024 | Tuesday |
| 6. | Chapchar Kut | 01-03-2024 | Friday |
| 7. | Holi | 25-03-2024 | Monday |
| 8. | Good Friday | 29-03-2024 | Friday |
| 9. | Id-ul-Fitr | 09-04-2024 | Tuesday |
| 10. | Mahavir Jayanti | 21-04-2024 | Sunday |
| 11. | Buddha Purnima | 23-05-2024 | Thursday |
| 12. | YMA Day | 15-06-2024 | Saturday |
| 13. | Id-ul-Zuha (Bakrid) | 17-06-2024 | Monday |
| 14. | Remna Ni | 30-06-2024 | Sunday |
| 15. | MHIP Day | 06-07-2024 | Saturday |
| 16. | Muharram | 17-07-2024 | Wednesday |
| 17. | Independence Day | 15-08-2024 | Thursday |
| 18. | Janmashtami | 26-08-2024 | Monday |
| 19. | Milad-Un-Nabi | 16-09-2024 | Monday |
| 20. | Mahatma Gandhi's Birthday | 02-10-2024 | Wednesday |
| 21. | Durga Puja (Dashami) | 12-10-2024 | Saturday |
| 22. | Diwali (Deepavali) | 31-10-2024 | Thursday |
| 23. | Guru Nanak Jayanti | 15-11-2024 | Friday |
| 24. | Christmas Eve | 24-12-2024 | Tuesday |
| 25. | Christmas | 25-12-2024 | Wednesday |
| 26. | Christmas Celebration | 26-12-2024 | Thursday |
| 27. | New Year's Eve | 30-12-2024 | Monday |
HDFC Bank Holidays in Nagaland 2024
S.No.
Holiday
Date
Day
1.
New Year's Day
01-01-2024
Monday
2.
Republic Day
26-01-2024
Friday
3.
Holi
25-03-2024
Monday
4.
Good Friday
29-03-2024
Friday
5.
Id-ul-Fitr
09-04-2024
Tuesday
6.
Id-ul-Zuha (Bakrid)
17-06-2024
Monday
7.
Muharram
17-07-2024
Wednesday
8.
Independence Day
15-08-2024
Thursday
9.
Janmashtami (Vaishnva)
26-08-2024
Monday
10.
Milad- Un- Nabi
16-09-2024
Monday
11.
Mahatma Gandhi's Birthday
02-10-2024
Wednesday
12.
Durga Puja
11-10-2024
Friday
13.
Dussehra (Durga Puja)
12-10-2024
Saturday
14.
Diwali (Deepavali)
31-10-2024
Thursday
15.
Guru Nanak Jayanti
15-11-2024
Friday
16.
Nagaland State Inauguration Day
01-12-2024
Sunday
17.
Christmas Eve
23-12-2024 to 31-12-2024
Monday to Tuesday
18.
Christmas
19.
Christmas Celebration
ICICI Bank Holidays in Odisha 2024
| | | | |
| --- | --- | --- | --- |
| S.No. | Holiday | Date | Day |
| 1. | Makar Sankranti | 15-01-2024 | Monday |
| 2. | Subash Chandra Bose Jayanti / VirSurendra Sai Jayanti | 25-01-2024 | Tuesday |
| 3. | Republic Day | 26-01-2024 | Friday |
| 4. | Basanta Panchami | 14-02-2024 | Wednesday |
| 5. | Maha Shivaratri | 08-03-2024 | Friday |
| 6. | Dola Purnima | 25-03-2024 | Monday |
| 7. | Holi | 26-03-2024 | Tuesday |
| 8. | Good Friday | 29-03-2024 | Friday |
| 9. | Utkal Divas | 01-04-2024 | Monday |
| 10. | Id-ul-Fitre | 09-04-2024 | Tuesday |
| 11. | Maha Vishuva Sankranti | 13-04-2024 | Saturday |
| 12. | Dr Ambedkar Jayanti | 14-04-2024 | Sunday |
| 13. | Ram Navami | 17-04-2024 | Wednesday |
| 14. | Mahavir Jayanti | 21-04-2024 | Sunday |
| 15. | Idul Fitr | 10-04-2024 | Wednesday |
| 16. | Buddha Purnima / Birthday of Pandit Raghunath Murmu | 23-05-2024 | Thursday |
| 17. | Sabitri Amabasya | 06-06-2024 | Thursday |
| 18. | Pahili Raja | 14-06-2024 | Friday |
| 19. | Id-Ul-Juha (Bakrid) | 17-06-2024 | Monday |
| 20. | Ratha Yatra | 08-07-2024 | Monday |
| 21. | Muharram | 17-07-2024 | Wednesday |
| 22. | Independence Day | 15-08-2024 | Thursday |
| 23. | Jhulana Purnima | 19-08-2024 | Monday |
| 24. | Krishna Janmashtami | 26-08-2024 | Monday |
| 25. | Ganesh Puja | 06-09-2024 | Friday |
| 26. | Nuakhai | 08-09-2024 | Sunday |
| 27. | Birthday of Prophet Muhammad | 16-09-2024 | Monday |
| 28. | Mahalaya | 02-10-2024 | Wednesday |
| 29. | Gandhi Jayanti | 02-10-2024 | Wednesday |
| 30. | Maha Saptami | 10-10-2024 | Thursday |
| 31. | Maha Navami | 11-10-2024 | Friday |
| 32. | Vijaya Dashami | 12-10-2024 | Saturday |
| 33. | Kali puja / Diwali | 31-10-2024 | Thursday |
| 34. | Rahasa Purnima | 15-11-2024 | Friday |
| 35. | Christmas Day | 25-12-2024 | Wednesday |
ICICI Bank Holidays in Punjab 2024
S.No.
Holiday
Date
Day
1.
Birthday of Sri Guru Ravidas Ji
17-01-2024
Wednesday
2.
Republic Day
26-01-2024
Friday
3.
Maha Shivaratri
08-03-2024
Friday
4.
Shaheedi Diwas of Shaheed-e-Azam Bhagat Singh,
Sukhdev and Rajguru Ji
23-03-2024
Saturday
5.
Good Friday
29-03-2024
Friday
6.
Holi
25-03-2024
Monday
7.
Birthday of Sri Guru Nabha Dass Ji
08-04-2024
Monday
8.
Idul Fitr
09-04-2024
Tuesday
9.
Lord Parshuram Jayanti
10-04-2024
Wednesday
10.
Vaisakhi
13-04-2024
Saturday
11.
Birthday of Dr. B.R. Ambedkar
14-04-2024
Sunday
12.
Ram Navami
17-04-2024
Wednesday
13.
Mahavir Jayanti
21-04-2024
Sunday
14.
Martyrdom Day of Sri Guru Arjun Dev Ji
10-06-2024
Monday
15.
Id-Ul-Juha (Bakrid)
17-06-2024
Monday
16.
Kabir Jayanti
22-06-2024
Saturday
17.
Independence Day
15-08-2024
Thursday
18.
Janam Ashtami
26-08-2024
Monday
19.
Birthday of Mahatma Gandhi Ji
02-10-2024
Wednesday
20.
Agarsain Jayanti
03-10-2024
Thursday
21.
Dussehra (Vijaya Dashami)
12-10-2024
Saturday
22.
Birthday of Maharishi Valmiki Ji
17-10-2024
Thursday
23.
Diwali
31-10-2024
Thursday
24.
Vishwakarma Day
02-11-2024
Saturday
25.
Birthday of Sri Guru Nanak Dev Ji
15-11-2024
Friday
26.
Martyrdom Day of Sri Guru Teg Bahadur Ji
06-12-2024
Friday
27.
Christmas Day
25-12-2024
Wednesday
ICICI Bank Holidays in Rajasthan 2024
| | | | |
| --- | --- | --- | --- |
| S.No. | Holiday | Date | Day |
| 1. | Republic Day | 26-01-2024 | Friday |
| 2. | Maha Shivratri | 08-03-2024 | Friday |
| 3. | Holika Dahan | 24-03-2024 | Sunday |
| 4. | Dhulandi | 25-03-2024 | Monday |
| 5. | Good Friday | 29-03-2024 | Friday |
| 6. | Chetichand | 09-04-2024 | Tuesday |
| 7. | Parasuram Jayanti / Eid-Ul-Fitr | 10-04-2024 | Wednesday |
| 8. | Dr. Ambedkar's Birthday | 14-04-2024 | Sunday |
| 9. | Ram Navami | 17-04-2024 | Wednesday |
| 10. | Mahavir Jayanti | 21-04-2024 | Sunday |
| 11. | Maharana Pratap Jayanti | 09-06-2024 | Sunday |
| 12. | Bakri-Eid-(Eid-Ul-Adha) | 17-06-2024 | Monday |
| 13. | Muharram | 17-07-2024 | Wednesday |
| 14. | World Tribal Day | 09-08-2024 | Monday |
| 15. | Independence Day | 15-08-2024 | Thursday |
| 16. | Raksha Bandhan | 19-08-2024 | Monday |
| 17. | Krishna Janmashtami | 26-08-2024 | Monday |
| 18. | Ramdev Jayanti | 13-09-2024 | Friday |
| 19. | Eid-e-Milad Baravfat | 16-09-2024 | Monday |
| 20. | Mahatma Gandhi's Birthday | 02-10-2024 | Wednesday |
| 21. | Navratri Sthapana | 03-10-2024 | Thursday |
| 22. | Durga Ashtami | 11-10-2024 | Friday |
| 23. | Dusshera (Vijaya Dashmi) | 12-10-2024 | Saturday |
| 24. | Maharishi Valmiki Jayanti | 17-10-2024 | Thursday |
| 25. | Diwali | 31-10-2024 | Thursday |
| 26. | Govardhan Puja | 02-11-2024 | Saturday |
| 27. | Bhai Dooj | 03-11-2024 | Sunday |
| 28. | Guru Nanak's Birthday | 15-11-2024 | Friday |
| 29. | Christmas | 25-12-2024 | Wednesday |
ICICI Bank Holidays in Sikkim 2024
S.No.
Holiday
Date
Day
1.
New Year's Day
01-01-2024
Monday
2.
Maghe Sankranti
15-01-2024
Monday
3.
Republic Day
26-04-2024
Friday
4.
Sonam Lochhar
10-02-2024
Saturday
5.
Losar
10-02-2024
Saturday
6.
Bhumchu
24-02-2024
Saturday
7.
Holi
26-03-2024
Tuesday
8.
Good Friday
29-03-2024
Friday
9.
Id Ul Fitr
10-04-20024
Wednesday
10.
Dr. B.R. Ambedkar Jayanti
14-04-2024
Sunday
11.
Ramanavami (Chaite Dasain)
17-04-2024
Wednesday
12.
State Day
16-05-2024
Thursday
13.
Shyadar Pidar
23-05-2024
Thursday
14.
Saga Dawa
23-05-2024
Thursday
15.
Drukpa Tshe-zi
09-07-2024
Tuesday
16.
Bhanu Jayanti
13-07-2024
Saturday
17.
Guru Rimpoche's Thungkar Tshechu
16-07-2024
Tuesday
18.
Tendong Lho Rum Faai
08-08-2024
Thursday
19.
Independence Day
15-08-2024
Thursday
20.
Nepali Bhasa Manyata Diwas
20-08-20024
Tuesday
21.
Janmasthami
26-08-2024
Monday
22.
Teej (Haritalika)
06-09-2024
Friday
23.
Indrajatra
17-09-2024
Tuesday
24.
Pang-Lhabsol
18-09-2024
Wednesday
25.
Gandhi Jayanti
02-10-2024
Wednesday
26.
Birthday of Late Nar Bahadur Bhandari,
Former Chief Minister of Sikkim
05-10-2024
Saturday
27.
Durga Puja (Dasain)
14-10-2024 to 18-10-2024
Monday to Friday
28.
Laxmi Puja (Deepawali)
31-10-2024 to 02-10-2024
Thursday to Saturday
29.
Lhabab Duechen
22-11-2024
Friday
30.
Teyongsi Sirijunga Sawan Tongnam
15-12-2024
Sunday
31.
Chasok
22-12-2024
Sunday
32.
Christmas
25-12-2024
Wednesday
33.
Kagyed Dance
29-12-2024
Sunday
34.
Tamu Lochar
30-12-2024
Monday
35.
Barahimizong
31-12-2024
Tuesday
ICICI Bank Holidays in Tamil Nadu 2024
| | | | |
| --- | --- | --- | --- |
| S.No. | Holiday | Date | Day |
| 1. | New Year's Day | 01-01-2024 | Monday |
| 2. | Pongal | 15-01-2024 | Monday |
| 3. | Thiruvalluvar Day | 16-01-2024 | Tuesday |
| 4. | Uzhavar Thirunal | 17-01-2024 | Wednesday |
| 5. | Republic Day | 26-01-2024 | Friday |
| 6. | Thaipusam | 26-01-2024 | Friday |
| 7. | Commercial and Co-Operative Bank Account Closing Date | 01-04-2024 | Monday |
| 8. | Telugu New Year | 09-04-2024 | Tuesday |
| 9. | Idul Fitr (Ramzan) | 10-04-2024 | Wednesday |
| 10. | Dr Ambedkar Jayanti / Tamil New Year | 14-04-2024 | Sunday |
| 11. | Mahavir Jayanti | 21-04-2024 | Sunday |
| 12. | May Day | 01-05-2024 | Wednesday |
| 13. | Bakrid / Eid al Adha | 17-06-2024 | Monday |
| 14. | Muharram | 17-07-2024 | Wednesday |
| 15. | Independence Day | 15-08-2024 | Thursday |
| 16. | Janmashtami (Krishna Jayanti) | 26-08-2024 | Monday |
| 17. | Ganesh Chaturthi | 07-09-2024 | Saturday |
| 18. | Eid e Milad | 16-09-2024 | Monday |
| 19. | Gandhi Jayanti | 02-10-2024 | Wednesday |
| 20. | Ayudha Puja | 12-10-2024 | Saturday |
| 21. | Vijaya Dashami | 13-10-2024 | Sunday |
| 22. | Diwali | 31-10-2024 | Thursday |
| 23. | Christmas Day | 25-12-2024 | Wednesday |
HDFC Bank Holidays in Telangana 2024
| | | | |
| --- | --- | --- | --- |
| S.No. | Holiday | Date | Day |
| 1. | New Year Day | 01-01-2024 | Monday |
| 2. | Bhogi | 14-01-2024 | Sunday |
| 3. | Sankranti / Pongal | 15-01-2024 | Monday |
| 4. | Republic Day | 26-01-2024 | Friday |
| 5. | Maha Shivratri | 08-03-2024 | Friday |
| 6. | Holi | 25-03-2024 | Monday |
| 7. | Good Friday | 29-03-2024 | Friday |
| 8. | Babu Jagjivan Ram Jayanti | 05-04-2024 | Friday |
| 9. | Ugadi | 09-04-2024 | Tuesday |
| 10. | Sri Rama Navami | 17-04-2024 | Wednesday |
| 11. | Dr Ambedkar Jayanti | 14-04-2024 | Sunday |
| 12. | Ramazan / Idu'l Fitr | 10-04-2024 | Wednesday |
| 13. | Following Day of Ramzan | 11-04-2024 | Thursday |
| 14. | Bakrid / Eid Al Adha | 17-06-2024 | Monday |
| 15. | Muharram | 17-07-2024 | Wednesday |
| 16. | Independence Day | 15-08-2024 | Thursday |
| 17. | Krishna Janmashtami | 26-08-2024 | Monday |
| 18. | Vinayaka Chavithi | 07-09-2024 | Saturday |
| 19. | Eid Miladun Nabi (Birthday of Prophet Mohammad) | 16-09-2024 | Monday |
| 20. | Mahatma Gandhi Jayanthi | 02-10-2024 | Wednesday |
| 21. | Vijayadashami | 12-10-2024 | Saturday |
| 22. | Following Day of Vijaya Dasami | 13-10-2024 | Sunday |
| 23. | Diwali (Deepavali) | 31-10-2024 | Thursday |
| 24. | Kartika Purnima/ Guru Nanak's Birthday | 15-11-2024 | Friday |
| 25. | Christmas Day | 25-12-2024 | Wednesday |
| 26. | Boxing Day | 26-12-2024 | Thursday |
ICICI Bank Holidays in Tripura 2024
| | | | |
| --- | --- | --- | --- |
| S.No. | Holiday | Date | Day |
| 1. | Pous Parban / Sankranti / Pongal | 15-01-2024 | Monday |
| 2. | Netaji Subhas Birthday | 23-01-2024 | Tuesday |
| 3. | Republic Day | 26-01-2024 | Friday |
| 4. | Holi | 25-03-2024 | Monday |
| 5. | Bengali New Year's Day | 14-04-2024 | Sunday |
| 6. | Garia Puja | 21-04-2024 | Sunday |
| 7. | May Day | 01-05-2024 | Wednesday |
| 8. | Buddha Purnima | 23-05-2024 | Thursday |
| 9. | Kharchi Puja | 14-07-2024 | Sunday |
| 10. | Ker Puja | 29-07-2024 | Monday |
| 11. | Independence Day | 15-08-2024 | Thursday |
| 12. | Janmashtami | 26-08-2024 | Monday |
| 13. | Vishwakarma Puja | 16-09-2024 | Monday |
| 14. | Mahatma Gandhi Jayanthi | 02-10-2024 | Wednesday |
| 15. | Maha Saptami | 10-10-2024 | Thursday |
| 16. | Maha Ashtami | 11-10-2024 | Friday |
| 17. | Maha Navami | 12-10-2024 | Saturday |
| 18. | Vijayadashami | 13-10-2024 | Sunday |
| 19. | Following Day of Vijaya Dasami | 14-10-2024 to 16-10-2024 | Monday to Wednesday |
| 20. | Lakshmi Puja | 01-11-2024 | Friday |
| 21. | Diwali (Deepavali) | 01-11-2024 | Friday |
| 22. | Christmas Day | 25-12-2024 | Wednesday |
HDFC Bank Holidays in Uttar Pradesh 2024
| | | | |
| --- | --- | --- | --- |
| S.No. | Holiday | Date | Day |
| 1. | Hazrat Ali Jayanti | 25-01-2024 | Thursday |
| 2. | Republic Day | 26-01-2024 | Friday |
| 3. | Maha Shivaratri | 08-03-2024 | Friday |
| 4. | Holika Dahan | 24-03-2024 | Sunday |
| 5. | Holi | 25-03-2024 | Monday |
| 6. | Id-ul-Fitr | 10-04-2024 | Wednesday |
| 7. | Dr. Ambedkar Jayanti | 14-04-2024 | Sunday |
| 8. | Ram Navami | 17-04-2024 | Wednesday |
| 9. | Mahavir Jayanti | 21-04-2024 | Sunday |
| 10. | Good Fri | 29-04-2024 | Friday |
| 11. | Buddha Purnima | 23-05-2024 | Thursday |
| 12. | Eid al Adha (Bakrid) | 17-06-2024 | Monday |
| 13. | Muharram | 17-07-2024 | Wednesday |
| 14. | Independence Day | 15-08-2024 | Thursday |
| 15. | Raksha Bandhan | 19-08-2024 | Monday |
| 16. | Janmashtami | 26-08-2024 | Monday |
| 17. | Eid-e-Milad | 19-09-2024 | Monday |
| 18. | Mahatma Gandhi Jayanti | 02-10-2024 | Wednesday |
| 19. | Dussehra (Vijaya Dashami) | 12-10-2024 | Saturday |
| 20. | Dussehra (Maha Navami) | 13-10-2024 | Sunday |
| 21. | Diwali (Deepavali) | 01-11-2024 | Friday |
| 22. | Govardhan Puja | 02-11-2024 | Saturday |
| 23. | Bhai Dooj / Chitragupta Jayanti | 03-11-2024 | Sunday |
| 24. | Guru Nanak Jayanti | 15-11-2024 | Friday |
| 25. | Christmas Day | 25-12-2024 | Wednesday |
ICICI Bank Holidays in Uttarakhand 2024
| | | | |
| --- | --- | --- | --- |
| S.No. | Holiday | Date | Day |
| 1. | Republic Day | 26-01-2024 | Friday |
| 2. | Maha Shivaratri | 08-03-2024 | Friday |
| 3. | Holika Dahan | 24-03-2024 | Sunday |
| 4. | Holi | 25-03-2024 | Monday |
| 5. | Id-ul-Fitr | 10-04-2024 | Wednesday |
| 6. | Dr. Ambedkar Jayanti | 14-04-2024 | Sunday |
| 7. | Ram Navami | 17-04-2024 | Wednesday |
| 8. | Mahavir Jayanti | 21-04-2024 | Sunday |
| 9. | Good Friday | 29-04-2024 | Friday |
| 10. | Buddha Purnima | 23-05-2024 | Thursday |
| 11. | Eid al Adha (Bakrid) | 17-06-2024 | Monday |
| 12. | Muharram | 17-07-2024 | Wednesday |
| 13. | Independence Day | 15-08-2024 | Thursday |
| 14. | Raksha Bandhan | 19-08-2024 | Monday |
| 15. | Janmashtami | 26-08-2024 | Monday |
| 16. | Eid-e-Milad | 19-09-2024 | Monday |
| 17. | Mahatma Gandhi Jayanti | 02-10-2024 | Wednesday |
| 18. | Dussehra (Vijaya Dashami) | 12-10-2024 | Saturday |
| 19. | Maharishi Valmiki Jayanti | 17-10-2024 | Thursday |
| 20. | Diwali (Deepavali) | 01-11-2024 | Friday |
| 21. | Govardhan Puja | 02-11-2024 | Saturday |
| 22. | Guru Nanak Jayanti | 15-11-2024 | Friday |
| 23. | Christmas Day | 25-12-2024 | Wednesday |
HDFC Bank Holidays in West Bengal 2024
| | | | |
| --- | --- | --- | --- |
| S.No. | Holiday | Date | Day |
| 1. | Birth Day of Swami Vivekananda | 12-01-2024 | Friday |
| 2. | Netaji's Birth Day | 23-01-2024 | Tuesday |
| 3. | Republic Day | 26-01-2024 | Friday |
| 4. | Saraswati Puja [Sree Panchami] | 14-02-2024 | Wednesday |
| 5. | Holi / Doljatra | 25-03-2024 | Monday |
| 6. | Id-ul -Fitr | 10-04-2024 | Wednesday |
| 7. | Dr. Ambedkar Jayanti | 14-04-2024 | Sunday |
| 8. | Bengali New Year's Day (Nababarsha) | 14-04-2024 | Sunday |
| 9. | Mahavir Jayanti | 21-04-2024 | Sunday |
| 10. | Good Friday | 29-04-2024 | Friday |
| 11. | May Day | 01-05-2024 | Wednesday |
| 12. | Birth Day of Rabindranath Tagore | 08-05-2024 | Wednesday |
| 13. | Buddha Purnima | 23-05-2024 | Thursday |
| 14. | Eid al Adha (Bakrid) | 17-06-2024 | Monday |
| 15. | Muharram | 17-07-2024 | Wednesday |
| 16. | Independence Day | 15-08-2024 | Thursday |
| 17. | Mahalaya | 17-09-2024 | Tuesday |
| 18. | Mahatma Gandhi Jayanti | 02-10-2024 | Wednesday |
| 19. | Durga Puja, Maha Saptami | 10-10-2024 | Thursday |
| 20. | Durga Puja, Maha Navami | 11-10-2024 | Frdiay |
| 21. | Dussehra (Vijaya Dashami) / Durga Puja, Dasami | 12-10-2024 | Saturday |
| 22. | Lakshmi Puja | 17-10-2024 | Thursday |
| 23. | Bhratridwitiya / Bhai Dooj | 03-11-2024 | Sunday |
| 24. | Guru Nanak Jayanti | 15-11-2024 | Friday |
| 25. | Christmas Day | 25-12-2024 | Wednesday |