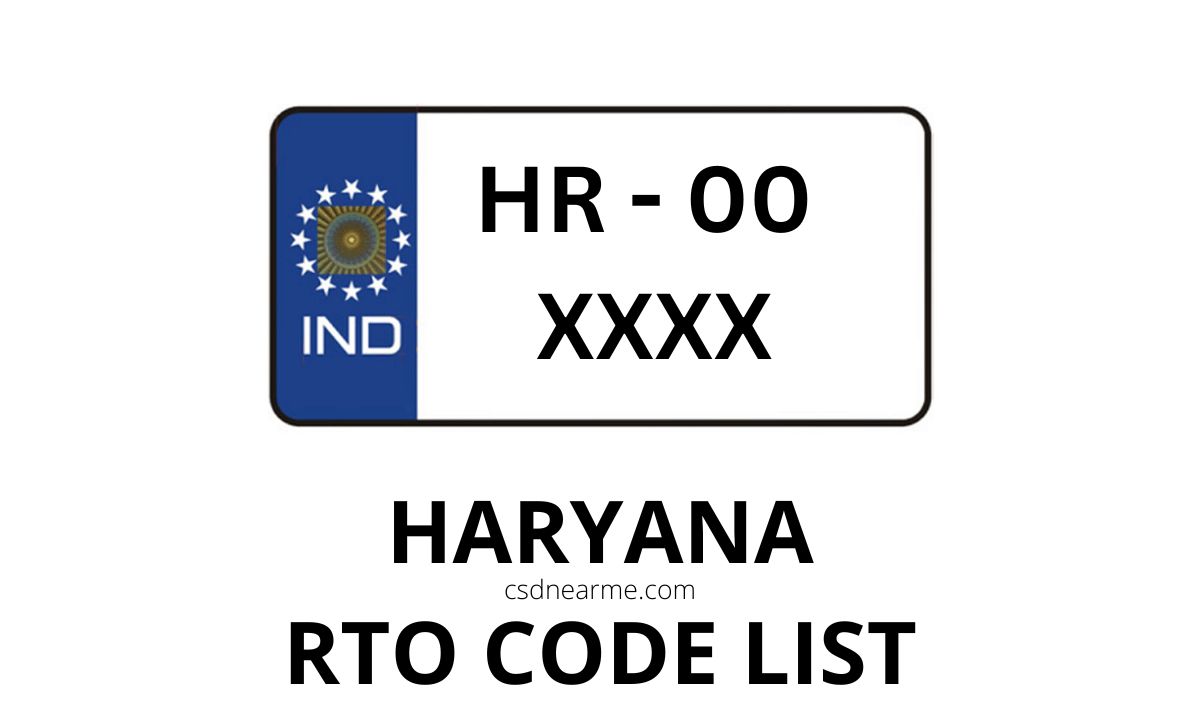 Beri RTO Office Address – Beri vehicle code
HR RTO: Regional Transport Office of Haryana , Check here the latest HR-77 Beri RTO Office Address and Phone number, Email id, and Contact Details. Also, Register Two wheeler and Four wheeler vehicles with whiteboards, Yellow boards, etc.
HR RTO Ensures the Provision of selection 662 of the Motor vehicles act 1988 is followed.
Beri RTO Code: HR-77
HR-77 Beri RTO Registration Office Details – HR Vehicle Registration Office
| HR-77 RTO OFFICE DETAILS | Details |
| --- | --- |
| RTO CODE: | HR-77 |
| HR-77 RTO NAME: | Beri RTO |
| OFFICE ADDRESS | SDO (Civil), Pataudi-201009 |
| Phone Number | – |
| Cug No | – |
| Email id | – |
| State | Haryana |
| Pin code | 201009 |
| Timings | 10 AM – 5 PM |
| Holiday | All Saturday & Sunday Holiday (Click here – RTO Holiday list) |
HR-77 RTO Contact Number – Beri RTO Office Timings
Beri RTO Office Phone number and email id
You can either contact HR-77 RTO via – this landline number or through email id -. If you are available to visit the office please visit between 10 am to 5 pm on working days.
Haryana RTO Vehicle Code
Driving licence online apply in Haryana
You can easily Apply for a Driving license online apply in Haryana Beri
Visit parivahan.gov.in/parivahan website and click "Online service" at the top
Select Driving Licence Service
Select Your state and District
Fill the details and submit the form
Proceed with your payment for the following process
Schedule your slot
Download the form and visit the rto
Schedule your slot
Either you can also apply offline by downloading Form 1A and Form 46 Physical Fitness
Visit the rto to confirm your slot for the test
Age Limit to Apply for Licence in Haryana
16 years: Able to apply license for 55cc Vehicle
18 Years: Eligible to apply for Motor Vehicle except than Transport Vehicle
21 Years: Eligible to Apply for Transport vehicle
HR-77: Procedure to Apply for LLR ( Learner Licence) in Haryana
Application Form 46
Fees of Rs. 15/- for each class of vehicle
Proof of age
Proof of residence
Medical Certificate in Form 1A wherever applicable. An application for a medical certificate (Form – 48) shall contain a declaration in Form – 46
3 recent passport-size photographs of the applicant.
Applicants for Transport Vehicle Licence must produce a Permanent Driving Licence for Light Motor Vehicle held for him at least one year, a medical certificate in Form 48, and should attain the age of 20 years.
The LLR Licence is only valid for the first 6 months by the issues date and it could be renewed after 6 months get over
For Learner Licence, the following application form is needed
Your valid learner's licence
Three copies of recent passport size photo
Proof of age and residence
In case of Transport Vehicle certificate in Form given in Form 5 issued by a driving training school/establishment
In case of endorsements of categories your original licence
Police verification
AGE PROOF
FORM NO 1A
PROOF OF RESIDENCE
FORM NO 4
HR-83 Which District? | Which district is HR-83?
HR-83 belongs to Kalayat
HR-83 RTO Faq Questions
HR-83 belongs to Kalayat RTO.
HR-83 is Kalayat RTO – BDPO Office Building Kalayat Kaithal-136117.
BDPO Office Building Kalayat Kaithal-136117.
The HR-83 RTO Office will function between 9 am to 5 pm.
HR-83 belongs to Kalayat.