Navigation
---
TAGS:
---
Disney TV Channel List, Top Box Office Movies List
Edited by:
KIRUTHIKA
---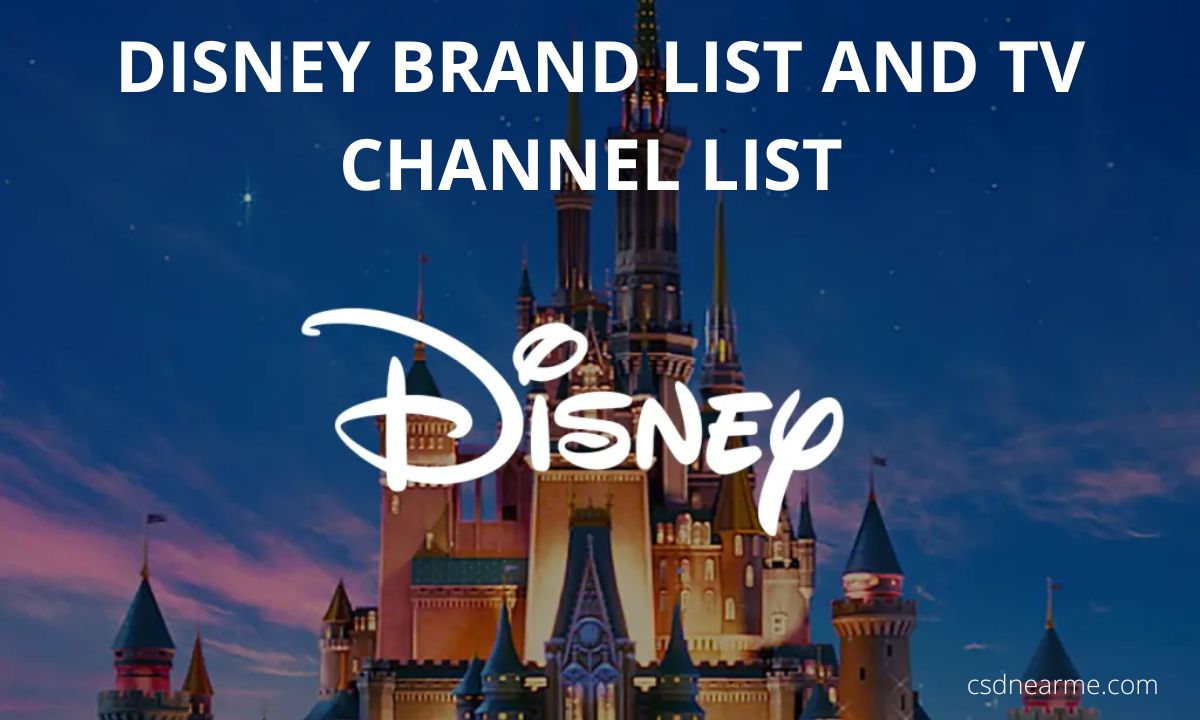 Walt Disney (DIS) is one of the most prosperous media and family entertainment companies. Media networks, parks, resorts, studio entertainment, consumer goods, and interactive media were more tightly linked to Disney. Probably Disney is famous for Comics Animated Films and Children's Fantasy movies. Later, Disney opened its own merchandise store to sell their brand of shirts and products.
More than 200 businesses are owned directly or indirectly by The Walt Disney Company. They include video game companies, music labels, TV stations, film and music studios, and news organizations.
Disney's most profitable Franchise is
Star wars
Pirates of Caribbean
Avengers
Avatar
Titanic
Jurassic Park
Spiderman Franchise
Highest-grossing Disney movies 2022 – 2023
Avatar: The Way of Water – $1,303M Global
Black Panther: Wakanda Forever – $817M Global
Doctor Strange in the multiverse of madness – $956M Global
Thor: Love and Thunder – $761M Global
Lightyear's – $226M Global
Highest-grossing Disney animated movies All Time
The Lion King — $1.65B. Walt Disney Pictures
Frozen II — $1.45B. Walt Disney Pictures
Frozen — $1.26B. Walt Disney Pictures
Incredibles 2 — $1.24B. Pixar
Toy Story 4 — $1.07B. Pixar
Finding Dory — $1.02B. Walt Disney Pictures
List of television and entertainment networks in Disney
Disney owns and operates significant cable television networks and entertainment networks. This comprises:
American Broadcasting Company (ABC)
Freeform
National Geographic Channel
ESPN (Disney owns an 80% stake)
A&E (50% equity holding with Hearst Corporation)
The History Channel (50% equity holding with Hearst Corporation)
Lifetime (50% equity holding with Hearst Corporation)
Fusion TV
NBC Universal
Disney Junior
Disney Radio
Disney Channel
ABC Family
List of Streaming Services in Disney
Disney offers the following media as direct-to-consumer streaming services:
Disney+
Starz+
ESPN+
Hulu
Hotstar
ABC+ and more
List of Theme Parks in Disney
About 36 theme parks, resorts, and cruise lines are owned by Disney worldwide. The company's main source of income is typically its parks and properties. The following is a list of a few of them:
Walt Disney World Resort
Magic Kingdom Park
Disney's Blizzard Beach Water Park
Disneyland Resort
Disneyland Paris
Fantasy Land
Seven Dwarfs Mine Train
Mermaid Lagoon
American Waterfront
Mickey's Toontown
Avengers Campus
Arendelle – World of Frozen
Image of Adventureland
Adventureland
Image of Liberty Square
Liberty Square
Image of American Waterfront
Shanghai Disneyland Park
Disney's Animal Kingdom Theme Park
Disney Cruise Line's fleet consists of four ships with different designs and plans. Each boat is built to provide passengers with a special and thrilling experience. The four ships' names are listed below:
Disney Magic
Disney Wonder
Disney Fantasy
Disney Dream
List of Studios and Other Companies in Disney
Disney's films have made a significant contribution to the entertainment industry. Disney Studios has created a large number of original films that have been turned into children's books. Mulan, The Little Mermaid, 101 Dalmatians, Beauty, and the Beast, etc., are just a few examples of these films.
Disney owns a number of film studios around the world, including:
Pixar Animation Studios
Marvel Entertainment Inc
The Muppets Studio LLC
Caravan Pictures in Hollywood
Core Publishing
Walt Disney Studios
Vice Media (10% stake)
Lucasfilm Ltd
Hollywood Records, and many others.
List of Other Assets in Disney Include
Disney stores
Carl Arts
Publishing divisions
Merchandising
Music, and theater divisions
Impact of Supply Chain Investment Program of Disney
Disney's Supply Chain Investment Program (SCIP) offers grants to non-profit organizations, social enterprises, international organizations, and other qualified groups. Programs funded by SCIP are intended to:
Encourage innovation to address the underlying causes of supply chain workers' poor working conditions.
Develop tools to improve supply-chain transparency.
support global supply networks with ethical sourcing
Boost worker expectations and accountability systems
How many companies does Disney own?
More than 200 businesses are owned directly or indirectly by The Walt Disney Company.
who owns the Walt Disney company?
The Disney Current Owners are Robert A. Iger, Christine M. McCarthy, Alan N. Braverman, Vanguard Group Inc., BlackRock Inc.
Does Disney own fox?
Yes, Disney has to own the 21st and 20th-century fox Companies, and lately, it comes under the Disney subsidiary.
who owns Disney after Walt died?
After Walt died in 1966, His brother Roy took over Disney Officially.
Disney Net worth?
Disney's net worth as of January 20, 2023, is $188.71B
does Disney own Hulu?
Hulu American Streaming Service has been owned by Disney with Comcast's NBCUniversal holding a minority stake.