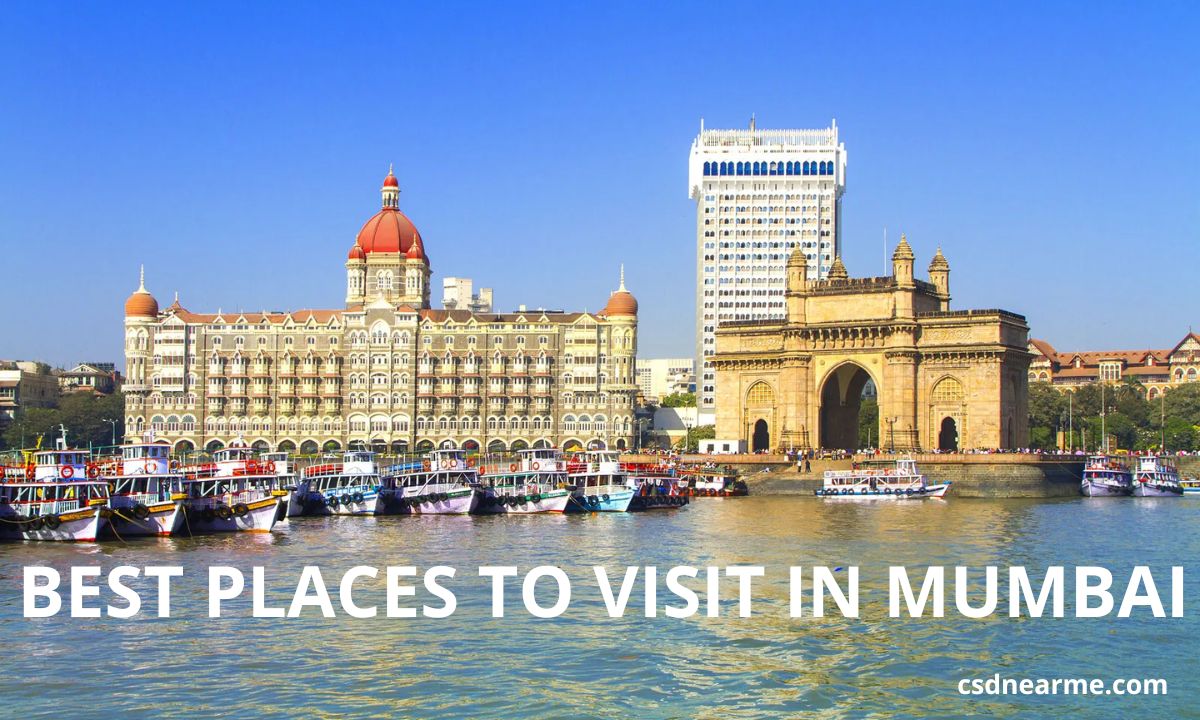 Stress levels, sleep quality, attitude, and physical and mental health can all be improved by travel. However, choosing the correct vacation period can boost your productivity at work. Spending time with family and friends can be facilitated by vacation planning.
Due to the mix of people from many castes and religions living in Mumbai, the capital of Maharashtra, several festivals are observed there year-round. Every tourist enjoys visiting Mumbai because it is a diverse city with something to offer everyone. One can decide when is the best time to visit Mumbai. It's the ideal location to organize your vacations and take a break from your busy life.
Places To Visit In Mumbai with Family
Pick the best ones, and bring your camera so you can capture Kerala's breathtaking landscapes. Scroll down to continue reading.
Gateway of India,
Victoria Terminus,
Siddhi Vinayak Temple,
Mandwa Beach,
Haji Ali Dargah,
Juhu Beach,
Marine Drive,
Bandra–Worli Sea Link,
Mumbai Zoo,
Essel Word,
Hanging Garden,
Mohammad Ali Road,
Snow World,
Red carpet wax museum
Places To Visit In Mumbai with Friends
Hanging Garden
Sanjay Gandhi National Park
Bay View Cafe
Colaba Causeway
The Beer Cafe
Essel World
Puppy Cuddles
Best Places To Visit In Mumbai for Couples
Marine Drive. Stretching over a kilometer length, Marine Drive is an arc-shaped boulevard situated along the Southern Mumbai coast.
Madh Island Beach.
Nariman point.
Juhu Beach.
Worli Sea Face.
Bandra Fort.
Girgaum Chowpatty.
Bandra Bandstand.
Best Season to enjoy in Mumbai
The best times to visit Mumbai are from November through February. Being a seaside region, the winters are mild, with a minimum temperature of 10°C. The days are chilly and ideal for exploring and participating in outdoor activities. Many cultural events, including the well-known Kala Ghoda Arts Festival, take place in February. So now is a fantastic time to schedule a trip if you enjoy reading, listening to music, or creating art.
March to May: As summer approaches, humidity begins to rise in March. In May, the peak temperature can reach 40 °C. Even while the weather may not be optimal for spending time in the sun, nights are still enjoyable.
From June to October, Mumbai has its infamous monsoon season, which is marked by heavy downpours, especially in the months of July and August. Mumbai is in a gorgeous season right now, especially along the shore.
Budget Hotels available in Mumbai for Sightseeing
The Ambassador Mumbai: The Ambassador, an iconic hotel is located on Marine Drive, Just a 2-minute walk from Churchgate Railway Station and 1.5 km from Nariman Point, The Ambassador Mumbai offers rooms with shower facilities and bathtubs. You can choose from Deluxe, Executive, or Suite Rooms at Ambassador Mumbai, which come with air conditioning, LED TV, and a writing desk.
Ginger Mumbai, Andheri (MIDC): The hotel has 116 aesthetically designed Rooms available in Single, Twin, and Standard Room types. Enjoy a host of Smart Basics features such as hassle-free check-in, Safe Zone, gymnasium, high-speed internet, meeting rooms, and much more.
Hotel Regal Enclave: Hotel Regal Enclave is an elegant, 3-star hotel that is most favored by corporate guests and is located at the heart of the city of Mumbai. As the hotel is at Khar, West. You can conveniently travel to north or south Mumbai.