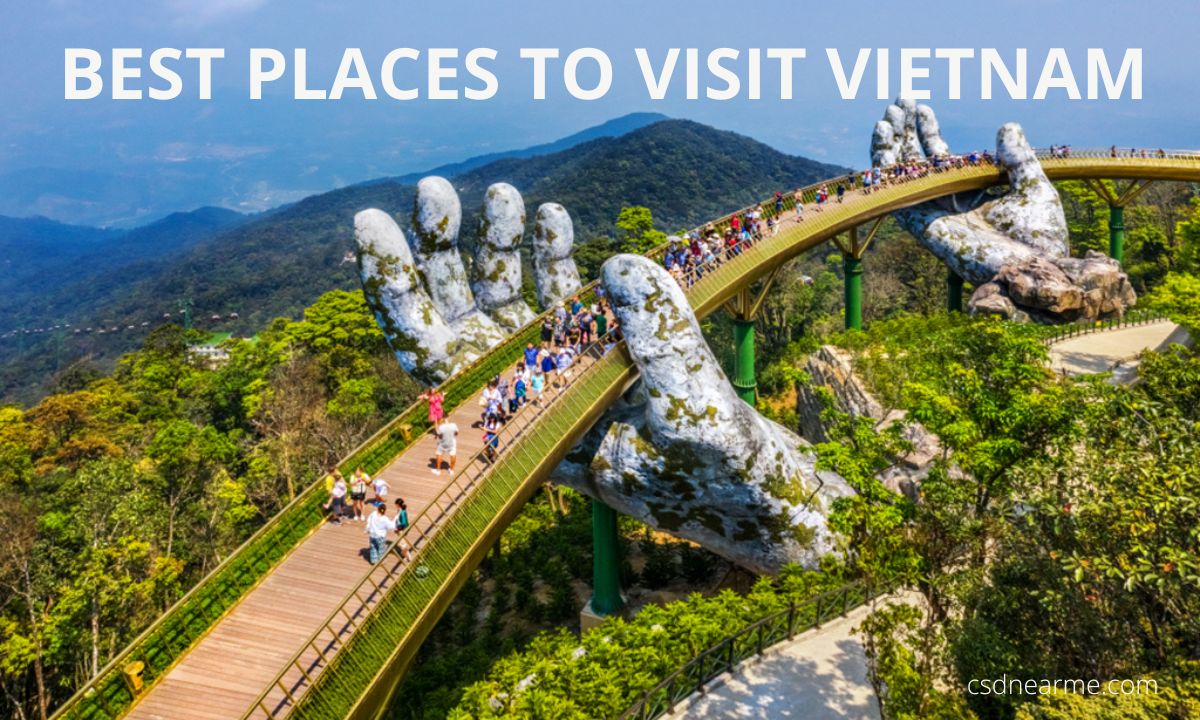 Vacation can improve physical and mental health, stress levels, sleep, and attitude. However, taking the right vacation time can increase your work productivity. Planning a Vacation trip can help to spend time with family and friends.
Vietnam is a wonderful country. Everything can be found there, from rocky landscapes in the North to specific tropical islands. Additionally, you will be able to sample a variety of strange and exotic meals, particularly seafood of all kinds. Depending on the tourist's interests, they can decide when is the best time to visit Vietnam. It's the ideal location to organize your vacations and take a break from the busy city streets.
Places To Visit In Vietnam with Family
Choose the best ones, and make sure you have your camera with you to document Vietnam's stunning locations. Read more by scrolling down.
Recently, VietJet Air began direct flights from Delhi to Ho Chi Minh City and Hanoi. Indigo Airlines inaugurated direct flights from India to Vietnam. New direct flights now allow travelers from India to travel directly to Vietnam instead of making a stopover. Passport holders from India can now travel more quickly and affordably to the popular Vietnamese vacation destination.
Halong Bay
Ho Chi Minh City
Hue
Phong Nha-Ke Bang National Park
My Son
Hoi An
Sapa Countryside
Nha Trang
Cu Chi Tunnels
Ba Be National Park
MeKong Delta
Places To Visit In Vietnam with Friends
Halong Bay
Ho Chi Minh City
Hue
Phong Nha-Ke Bang National Park
My Son
Hoi An
Sapa Countryside
Nha Trang
Cu Chi Tunnels
Ba Be National Park
MeKong Delta
Best Places To Visit In Vietnam for Couples
Mai Chau. Image Source. Located in the rural district of Hoa Binh Province, Mai Chau is one of the calmest and most romantic places in Vietnam.
Da Lat.
Phu Quoc.
Sa Pa.
Mui Ne.
Ha Long Bay.
Hoi An.
Con Dao.
Best Season to enjoy in Vietnam
The best months to travel to northern Vietnam are March through May and September through November, when you'll avoid the worst of the summer heat and the chilly winter downpours. Vietnam's spring season lasts from March through May when the surrounding countryside is in full flower.
Budget Hotels available in Vietnam for Sightseeing
Tropical Nordic House: The Tropical Nordic House located in Hanoi Old Quarters is known for its premium location. There are several popular tourist spots near the apartment some of which include Old City Gate and Thang Long Water Puppet Theatre. A house is a great option for those who want to go on long walks and explore the city, up and close. The rooms provided are spacious and well-equipped with modern amenities.
Little Flower Homestay Da Nang: The coastal city is famous for its sandy beaches and the Little Flower Homestay is just 12 minutes walking distance from the beach. The property is beautifully decorated with a touch of modern architecture and provides free WiFi, a garden, and a terrace to all its guests.
Opal House: Opal is a traditional wooden house of the locals. A comfortable space, a cosy and peaceful place for you to relax and rejuvenate. Enjoy your stay in this beautiful small wooden house located right on the mountain slope.